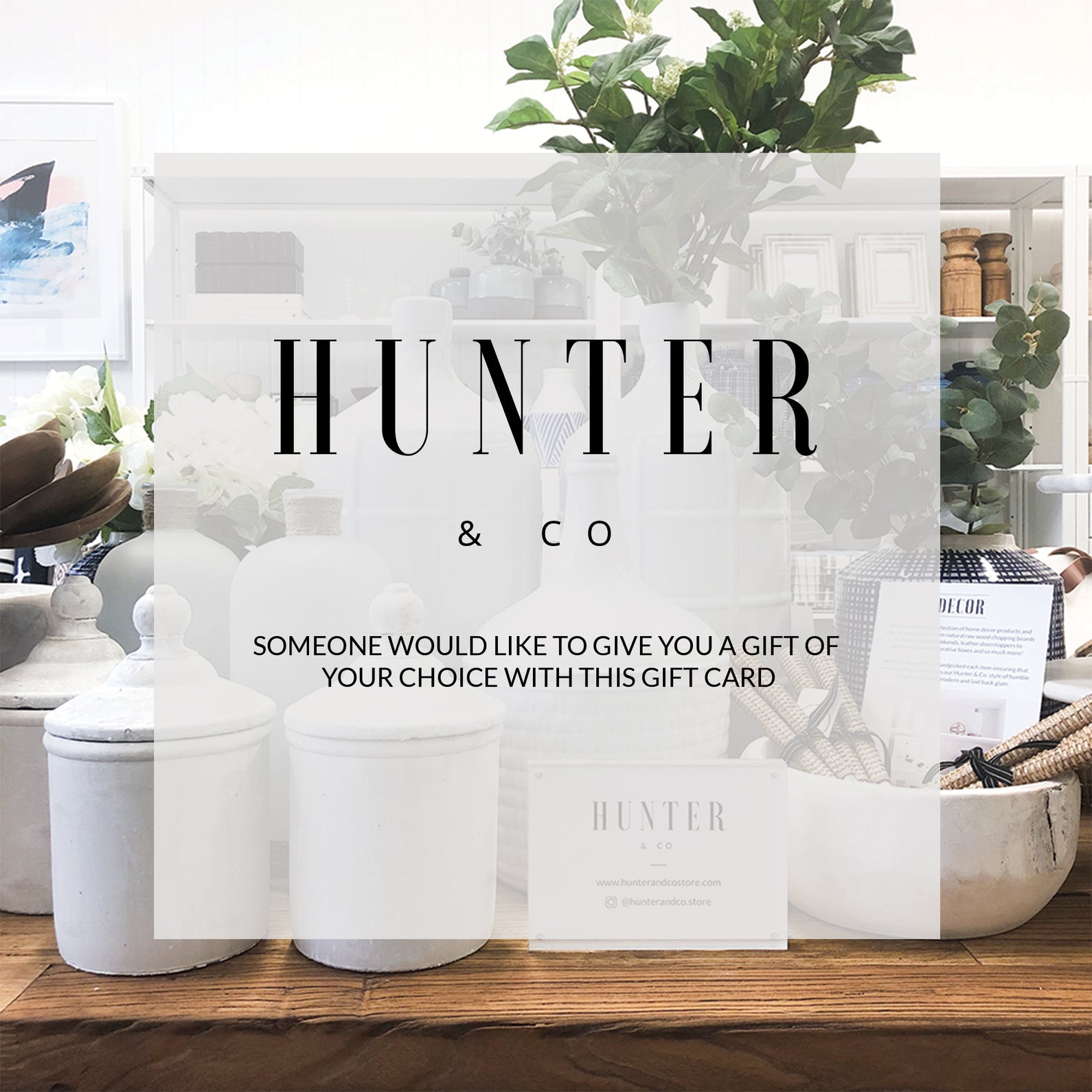 E-GIFT CARDS
Looking for that perfect gift for someone, but not quite sure what to get? Give them a gift they can choose with a Hunter & Co. gift card!
We deliver our gift cards to you by email within 24 hours with instructions on how to redeem them. Our gift cards have an expiration date of one year from the date of purchase, so plenty of time for the special someone to choose something they love from our store!
If our gift cards don't come in the value you are looking for, you can buy in multiples or email us at support@hunterandcostore.com for a custom gift card.
If you want to personalise the gift card code to the recipient's name (e.g. the wedding couple's surname(s)), then please drop us an email after you have placed an order with the details and your order number and we will get the gift card personalised for you.